Tujuan utama ke Bangkok hanya satu iaitu menghadiri konsert Coldplay. Sebelum tahu pasal Coldplay nak buat tour kat Singapore/Bangkok, saya kurang berminat untuk melancong ke mana-mana kerana saya merasakan belum masanya untuk saya ke luar negara apatah lagi ke Bangkok. Selepas tahu mengenai A Head Full of Dreams Tour (AHFOD Tour), saya tidak perlu berfikir langsung kerana konsert Coldplay adalah impian saya sejak remaja lagi. Konsert di Singapore pula sold out sekelip mata walaupun konsert mereka berlangsung pada 2 malam. Maka Bangkok sahajalah yang paling dekat.
Ketika keputusan dibuat, kawan saya Adzfar yang telah grad setahun awal dan bekerja setahun lebih awal dari saya membuat pembelian tiket konsert melalui laman web livenation.com. Mula-mula agak risau laman web tersebut tidak sah dan kami bakal ditipu. Tapi jiwa muda gamble sahaja demi Coldplay. Syukur lah livenation adalah valid.
Ketika itu, kewangan saya belum stabil kerana perlu memulakan kehidupan baru di Sibu tempat saya bekerja dan membayar tunggakan PTPTN. Hutang wajib diutamakan. Maka pada bulan-bulan berikutnya saya membayar balik tiket Coldplay standing zon B kepada cepa. Kami beli tiket standing zon B kerana menurut Amy Search yang turut hadir ke konsert yang sama,
" ek eleeeh kalau tempat duduk baik tengok wayang kahkahkah"
Great minds think alike. ceh.
Setelah melalui bulan-bulan yang panjang, akhirnya hari yang ditunggu tiba jua. Pada 6 April 2017, flight saya dari Sibu ke KL pada 9 malam selamat mendarat di KL pada 11 malam.
Pre-booked meal: Nasi Briyani Bukhari + soft drink (Rm1o+-). Berbaloi.
Saya dan Cepa diambil oleh Jawad, teman sekuliah dan sebilik saya di Uni dulu. Cepa mendarat setengah jam selepas saya dari JB. Beliau kedahan yang keluar dari comfort zone beliau dengan bekerja di JB, negeri JDT
Bersama Adzfar (cepa)
Kami terus ke kedai Nasik Lemak yang bernama Kedai Warisan Sambal Opah di Subang kalau tidak silap. Jauh nau.
Jawad mencekik
Kemudian kami melepak dan catch up session di sekitar tasik Putrajaya sebelum pulang ke rumah sewa Jawad di Salak Tinggi pada jam 4 pagi lebih kurang. Terimakasih Jawad kerana menumpangkan rumah beliau dan overnight bersama-sama walaupun beliau kerja keesokannya.
Pada 7 April 2017 (Jumaat), saya dan Cepa menaiki Uber dari Salak Tinggi ke KLIA2 dengan tambang lebih kurang RM13. Setelah cepa check in kami lunch bersama-sama di Texas chicken KLIA2. Menjadi kebiasaan orang Sarawak seperti saya mencuba makan di tempat yang tidak terdapat di Sarawak. Cepa berangkat pada 230 petang ke Bangkok dan saya terus ke KLIA menaiki KLIA transit dengan tambang RM2.
Tak sah tak ambik gambar macam ni
Saya ke KLIA kerana saya telah membeli tiket Malaysia Airlines (MAS) yang lebih murah dari airasia ketika pembelian dibuat. Total fare untuk return ticket MAS untuk KUL-BKK adalah lebih murah dari return ticket airasia. Sebanyak RM100 telah saya jimat dengan pembelian tersebut. Saya menggunakan laman web www.skyscanner.com.my untuk menyemak harga tiket murah. Ini bermaksud tidak semestinya tiket yang dijual oleh Syarikat penerbangan tambang murah akan sentiasa murah dari yang bukan tambang murah.
Agak lama saya di KLIA untuk terbang ke Bangkok. Penerbangan saya adalah pada pukul 430 petang. Saya melepak di Kedai kopi Starbucks sambil membaca buku Leading by Sir Alex Ferguson, mengecas handphone untuk konsert malam nanti dan sesekali melihat kapal terbang berlepas dan mendarat. Saya juga teruja kerana ini kali pertama saya akan keluar negara.
Semasa mengecas telefon
Namun, pembelian tiket saya tersebut merugikan saya dan akan diceritakan kemudian. Saya sampai di bangkok jam 530 petang waktu Bangkok. Walaupun penerbangan mengambil masa 2 jam, perbezaan zon waktu menampakkan seolah-olah saya hanya terbang sejam. Sepanjang perjalanan saya mendengar album A Head Full of Dreams yang terdapat dalam in-flight entertainment. Perasaan saya meronta-ronta dan tidak sabar untuk ke Stadium Rajamangala. Apatah lagi setelah melihat tweet dari twitter coldplay sebaik sahaja mendarat
Gambar semasa penerbangan turun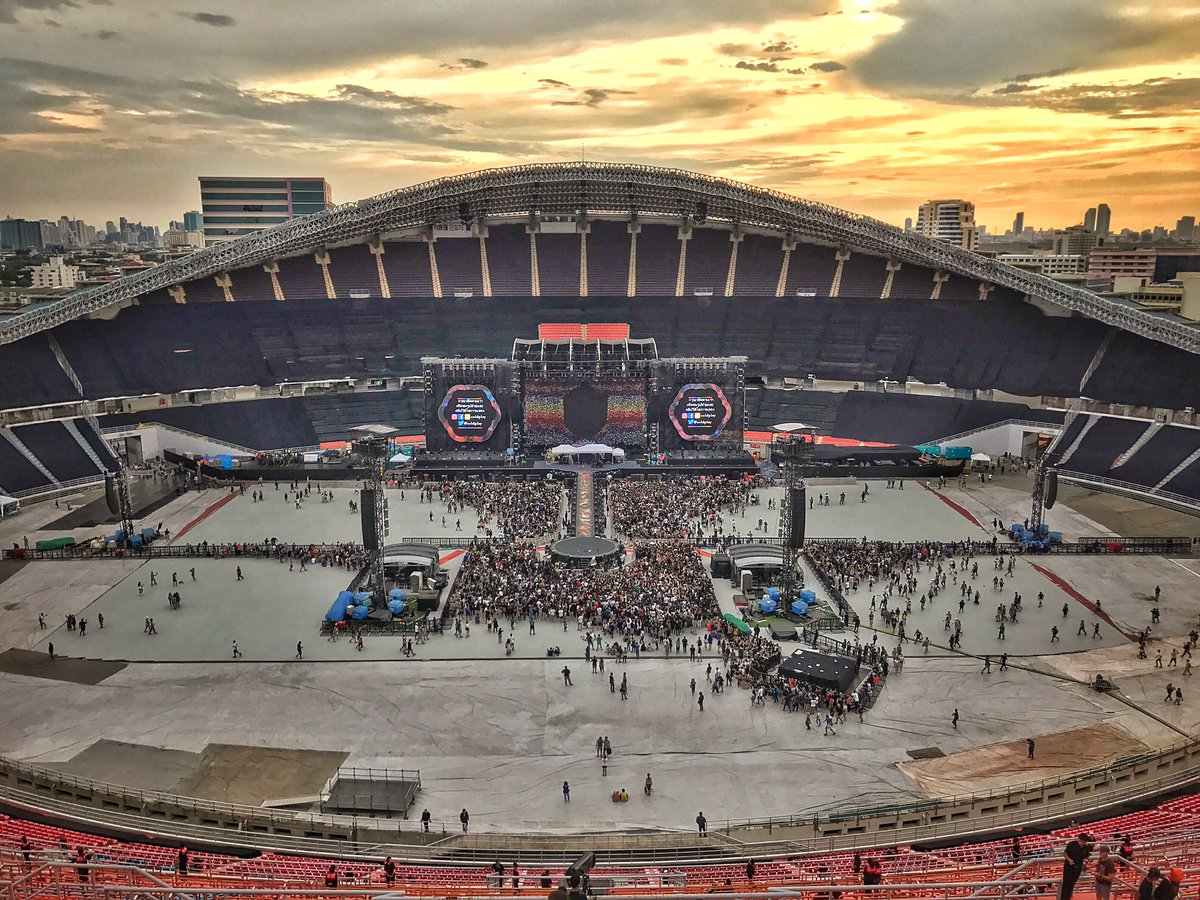 Gambar di twitter @coldplay Source: @coldplay twitter
Jadual perjalanan saya tidak menjangkakan saya akan beratur panjang di kaunter imigresen. Hampir sejam saya beratur sebelum melepasinya. Saya ambil iktibar dari pengalaman ini. Sebaik sahaja keluar saya terkial-kial mencari cepa. Setelah akhirnya berjumpa saya meninggalkan beg di Baggage deposit dengan bayaran 100 baht. Saya juga membeli simkad dtac yang berharga lebih kurang 300-400 baht dengan kuota unlimited. Saya tidak sempat untuk ke Hostel yang telah dibooking di booking.com kerana waktu penerbangan yang saya tempah terlalu dekat dengan waktu konsert bermula.
Semasa di kaunter imigresen
Perjalanan dari Suvarnabhumi Airport ke Rajamangala Airport kami tempuhi dengan Uber. Tambang adalah lebih kurang 300 baht. Konsert bermula pada pukul 9 malam dan mujurlah kami sampai di stadium pada jam 830 malam setelah meninggalkan airport pada jam 730malam. Kesesakan trafik di Bangkok tidak pernah saya lihat sebelum ini di mana-mana. Tidak hairanlah Bangkok berada di tangga kedua worst traffic in the world. Kami memilih uber kerana tiada train yang melalui kawasan Rajamangala stadium.
Resit uber dari emel
Seorang lagi rakan kami iaitu Hanani telah menolong kami untuk collect tiket di stadium. Beliau telah berada di stadium sejak pagi belemoih-lemoih katanya. Beliau telah tiba di Bangkok pada hari khamis (6 April 2017). Setelah memberitahu lokasi beliau dengan jelas, tiada masalah untuk kami berjumpa di perkarangan stadium lantas masuk ke dalam stadium. Dan sehingga kini saya tidak percaya saya telah hadir ke sebuah konsert yang tak akan dapat saya lupakan selamanya dan akan diceritakan di entri seterusnya.